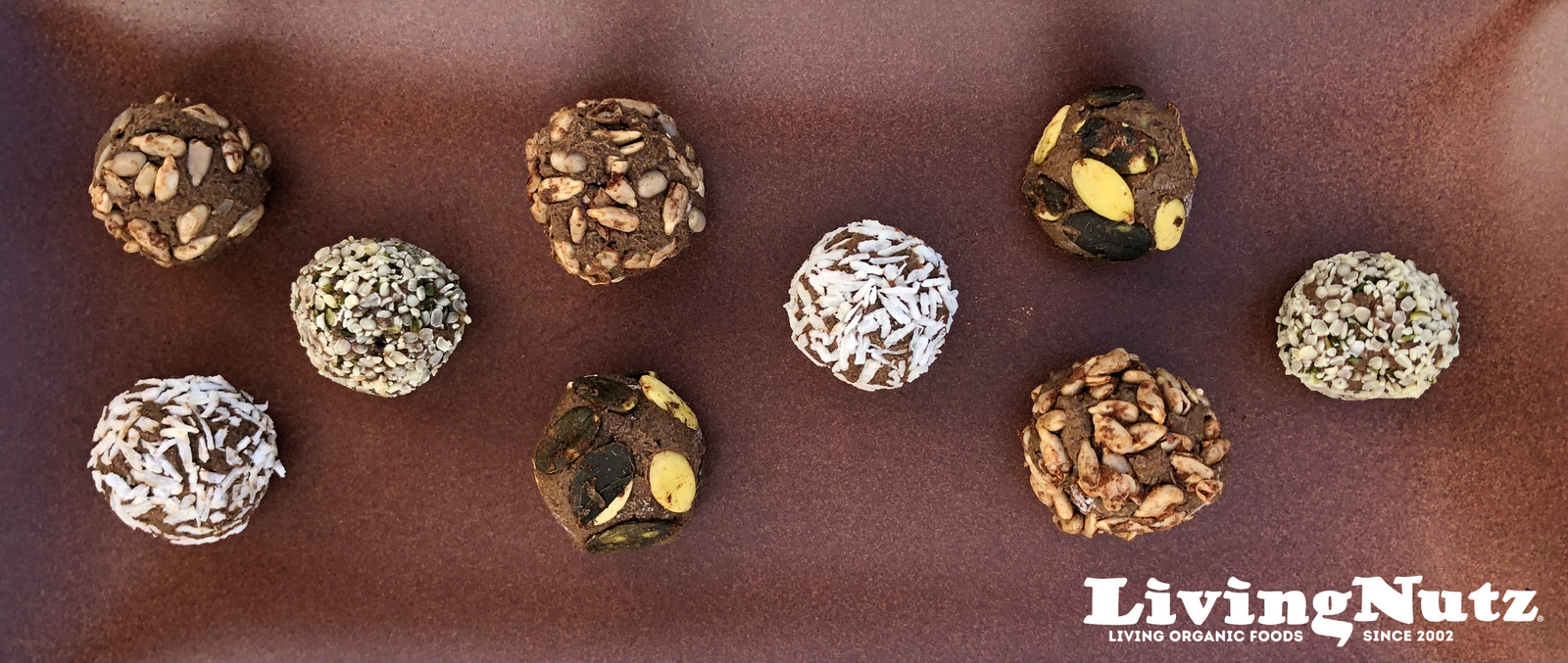 We are obsessed with these avocado truffles, which happen to look a lot like donut holes. They are completely customizable, so there truly is a flavor for everyone! Rolling them in your favorite nut or seed gives an added crunch and nutrition kick. Choose from a large selection of our raw organic nuts and seeds https://www.livingnutz.com/collections/raw-nutz-seeds
Or try our organic sprouted nut and seed products : https://www.livingnutz.com/collections/sprouted-nutz-seeds


Ingredients:
🥑1/2 avocado, mashed
🍫Cacao powder
🍁Maple syrup
🥥Coconut oil, melted
🍫Your favorite dark chocolate, melted
🍃Optional: peppermint oil

Blend or mash everything together and spoon onto a tray. Place in freezer for approximately 20 minutes, then remove and roll in your preferred topping (pictured: shredded coconut, nuts,🌻 seeds, and cacao powder). Return tray to freezer until you are ready to enjoy your creations!