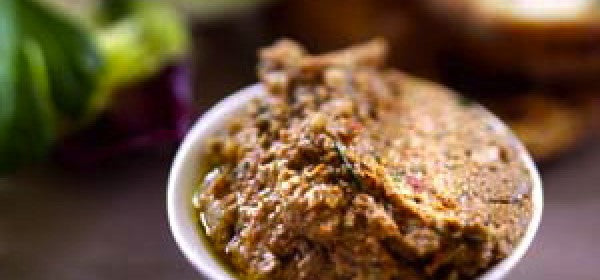 Raw dips and nut patés are some of the easiest and most delicious foods to help transition people into a raw diet.  Nut pates are protein rich, tasty and can be served in creative ways.
NUT PATE
1 C of LIVING NUTZ 'Zesty Almonds'
1 C sunflower seeds, soaked 6-8 hours and rinsed
1/4 C sesame seeds, soaked 8 hours and rinsed
1 red bell pepper, finely chopped
3 stalks celery, finely chopped
1 sm leek, finely chopped
2 T lemon juice
1-2 T Nama shoyu (raw soy sauce)
1-2 tsp. powdered kelp
Using a champion juicer process almonds, sunflower seeds, sesame seeds using the solid plate. Add red bell pepper, celery, leek, lemon juice, add Nama Shoyu, kelp,  and mix well.